Dark chocolate, fatty fish, and egg yolks are some of the foods that dietitians say can help combat depressed moods.
According to The Daily Mail, nutritionist Julie Hodgson said dark chocolate is rich in magnesium and helps calm the nervous system. Avocados, almonds, and cashews have a similar effect.
In turn, nutritionist Louise Wilcoxon recommended eating more mackerel and salmon, which are rich in healthy fats and can relieve symptoms of depression. These types of fish contain omega-3 fatty acids that help the brain function properly.
Egg yolks, according to experts, also improve mood, as they are rich in vitamin D, which has a positive effect on brain function.
When taking antidepressants, experts recommend increasing your intake of protein-rich foods. In particular, it is recommended to eat more turkey, beef, and greens. Also, experts advise enriching the diet with foods containing vitamin B – spinach and cabbage are well suited for this. Do not forget that food should be enjoyable, so you should not deny yourself, for example, your favorite desserts.
Nutritionists remind that proper nutrition is not a substitute for complete therapy. Therefore, in the event of symptoms of depression, it is recommended to consult a specialist.
Covid-19 And Digestion: What Symptoms Should You Look For?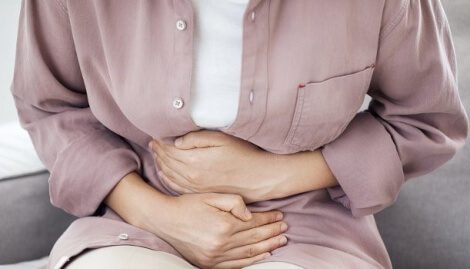 COVID-19 is considered a respiratory disease, but it also affects other organs and systems, including the digestive system.
COVID-19 symptoms in the digestive system can vary from one person to another, but some of them are found in many people who get sick.
Here are the signs that could indicate a coronavirus infection:
Diarrhea and abdominal pain
According to research, 1 in 5 COVID-19 patients experience an upset stomach accompanied by diarrhea or abdominal pain.
Loss of appetite
Chinese researchers claim that about 80% of COVID-19 patients in the country have reported a loss of appetite.
Nausea
In about 10% of patients with coronavirus infection, nausea – sometimes diarrhea – occurs two days before the onset of a fever. And it thus can indicate the disease even before the onset of other symptoms.
If you experience any of these symptoms – especially if they are combined with fever, cough, fatigue – it is recommended that you see your doctor and get tested for the coronavirus.
afhil.com