On November 14th, a documentary screening was held at Holy Resurrection Armenian Apostolic Church in Redmond, state of Washington, with Father Mesrop Aramian, author of the educational program of "Ayb" School, Founding Chairman of the "Ayb" School Board of Trustees, scholar and theologian.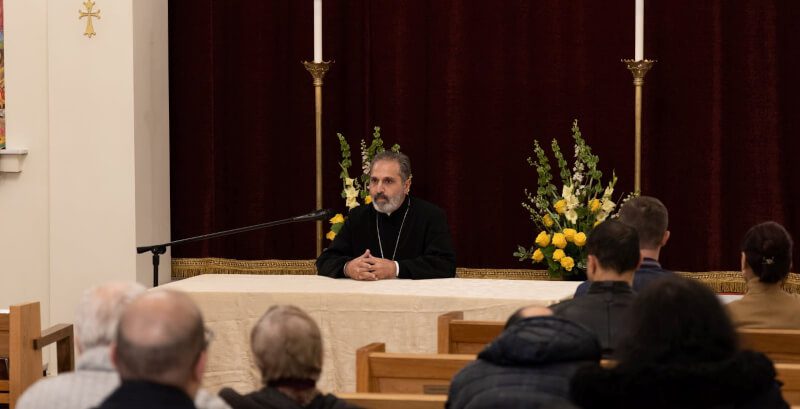 The representatives of the Armenian community, first watched the documentary screening «From Ararat to Zion», organized by the Church Youth. The director of the documentary is Edgar Baghdasaryan, and the screenwriter and producer of the film is Rev. Fr. Mesrop Aramian.
«From Ararat to Zion» presents the contribution of the Armenian people to the history of mankind and recounts the mission of Christianity and the presence of Armenians on the Holy Land. By the way, the movie is already available online in HD quality in three Languages – Armenian, Russian, and English.
After the end of the film, a discussion and a question-and-answer session took place.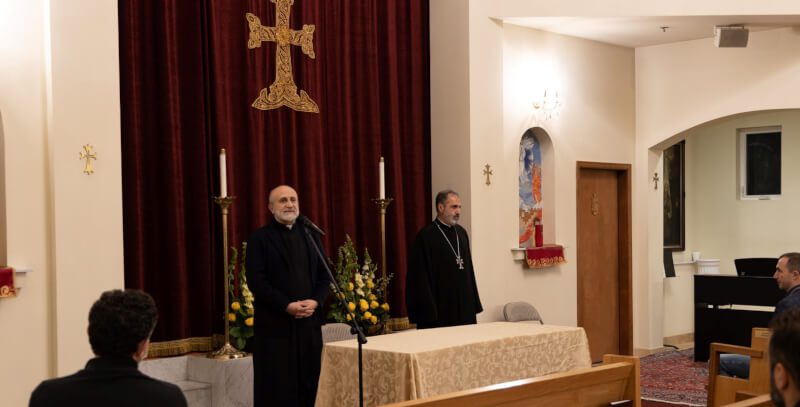 The second part of the meeting was led by Rev. Fr. Vazgen Boyajyan, the pastor of Holy Resurrection Armenian Apostolic Church.
Before starting the meeting Fr․ Mesrop delivered the Lord's Prayer, then introduced the activities and programs of the «Ayb» Educational Foundation to the community representatives.
«»Ayb» is a community,» he said and talked about the goal of the educational foundation, to create a culture of learning excellence and to support the development of Armenian education.
Fr. Mesrop made a special reference to the Araratian Baccalaureate program which is an academically rigorous high school qualification developed by the "Ayb" Educational Foundation.
He spoke about the post-war situation in Armenia ․ «Especially after the war, now we are in an identity crisis. There is a problem of leadership, there is no political-financial stability. «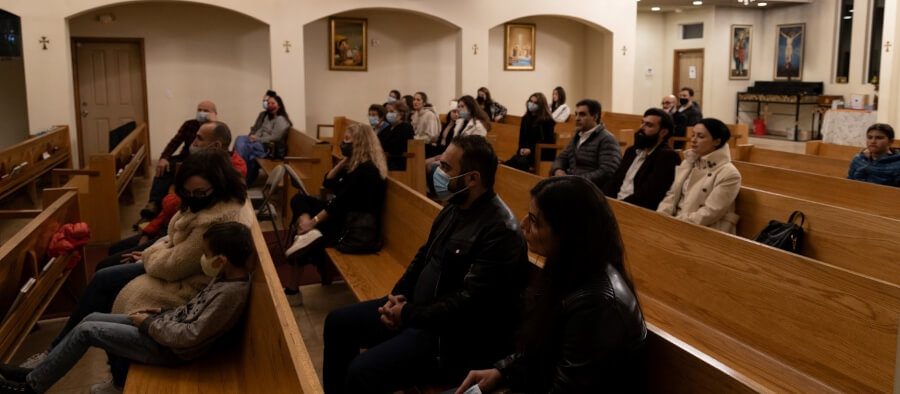 According to Fr. Mesrop, Armenians have a problem redefining and reformulating their values. «We need to reunite with the commitment to serve and finish what we started and not to give up.»
After the main part of the meeting, the question-and-answer session started. The questions ranged from improving education to introducing and applying innovative ideas.
Fr. Mesrop ended the meeting with the representatives of the Armenian community, calling on everyone to pray. «It is not from tomorrow, but from today we should start praying. Pray for the spiritual awakening of Armenia.»
Rev. Father Mesrop Aramian ended his visit to the state of Washington with a Divine Liturgy at the Holy Resurrection Armenian Apostolic Church in memory of the victims of the 44-day war.