On February 12, Consul General of Armenia in Los Angeles Ambassador Armen Baibourtian visited the Armenian Family Saturday School of the Iraqi Armenian Association of Los Angeles. He was hosted by the Chair of the Iraqi Armenian Association in Los Angeles Maral Anjargolian and Khachig Janoyan, founder of the Association's Armenian Family Saturday School and a member of the Iraqi Armenian Association. The latter led the Association for more than forty years.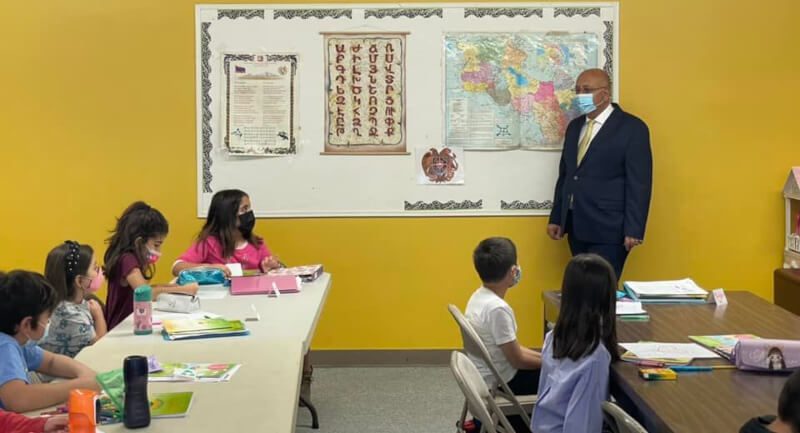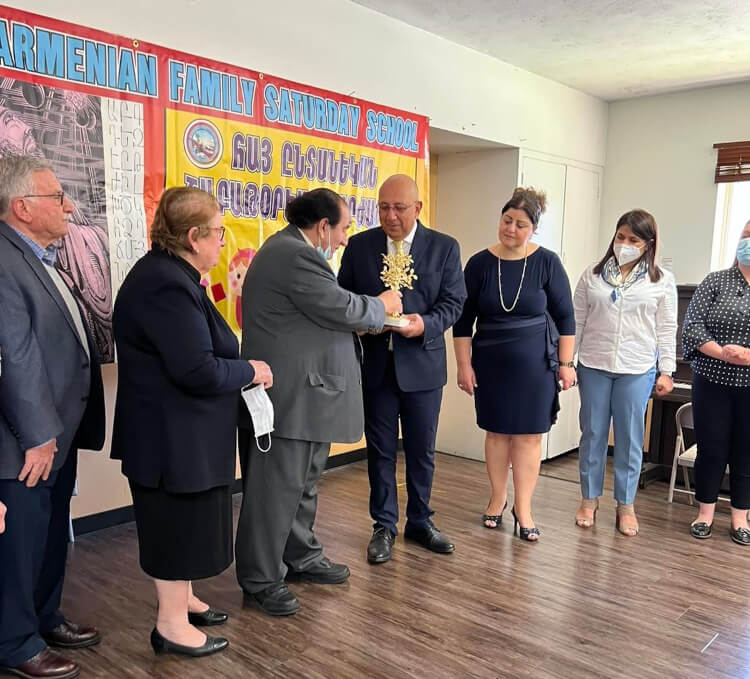 Ambassador Baibourtian toured the Armenian Family Saturday School with its Principal Anahit Khachatryan and teachers Tatev Karapetyan, Lusine Beyburdyan, Taguhi Barseghyan, and Nelly Medoyan. The administration presented the mission and activities of the Saturday School to the Consul General, acquainted him with the details of the educational curriculum and program. More than eighty students of the Saturday School recited Armenian poems for the Consul General. Ambassador Baibourtian, going through all the classrooms, talked with the school's administration, its students, teachers and members of the Iraqi Armenian Association, while being introduced to the school's 40-year-old activities and its future programs.
Highly appreciating the role of Armenian school and education in the preservation of Armenian culture and identity, Ambassador Baibourtian emphasized to the students the importance of the preservation and advancement of the Diaspora Armenian educational centers and the imperative of receiving an Armenian education. He encouraged the students to speak Armenian, to be proud of their national identity and heritage, and to always carry the noble idea of the Homeland in their hearts.