On Saturday, March 5th AGBU Manoogian-Demirdjian School finally celebrated their 45+1 Anniversary Gala with great success! It was an unforgettable evening filled with performances by Class of 2018 alumnae Alexandra and Lilia Yaralian, special guest Arthur Khatchents, and the exciting Eli's Band!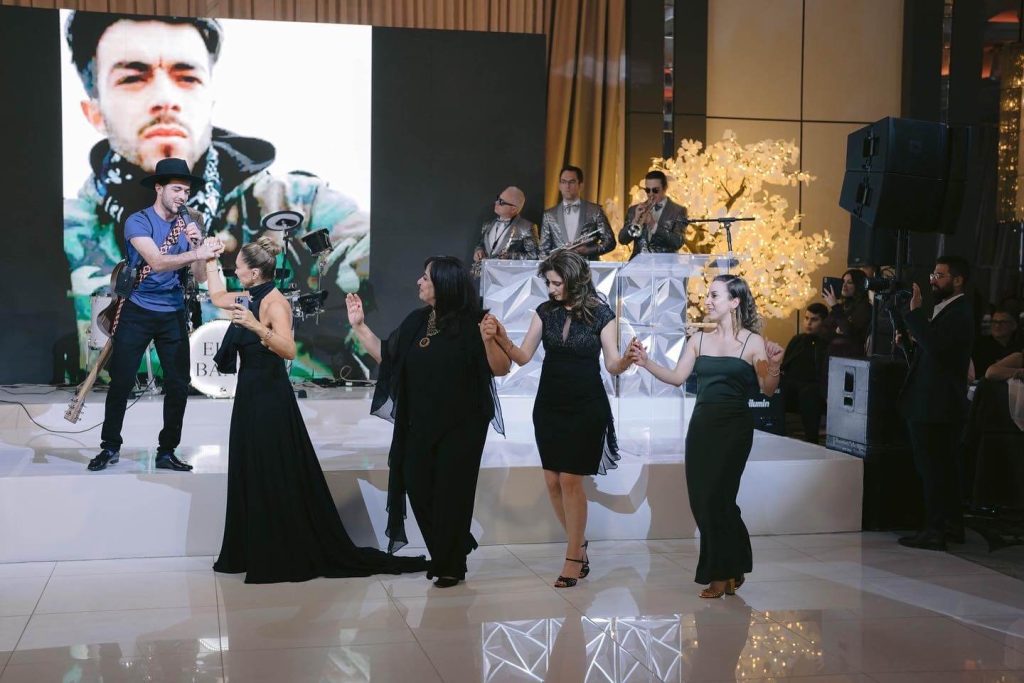 We would like to thank our extended AGBU community for all for your continued support of one of our beloved schools and for joining them as they celebrated their school's history. Now, their sights are set on the years to come. The gala was able to raise $400,000! Donations will continue to fund capital improvement projects and help secure a permanent athletic field.
During the gala, it was also announced that thanks to a few incredibly generous donations AGBU MDS will be moving forward with an exciting renovation and expansion project of their Library and Administration buildings, to create a state of the art collaborative learning center for their students.
The Manoogian-Simone family has been a part of this school from its very inception. In 1986, it was Alex Manoogian who championed the school's expansion and his generous donation that allowed them to purchase the 6.2 acre lot that so many generations of students refer to as their "home away from home." At that time the school became known as Marie Manoogian School, after Mr. Manoogian's wife. After her father, the torch was picked up by Louise Simone, who focused on ensuring that the school could compete with any private school in regards to the level of education provided. Finally, Chris Simone, Mrs. Simone's daughter, and Mr. Manoogian's granddaughter is continuing her family's legacy by donating $1,000,000 on behalf of the Manoogian-Simone Foundation.
To stay up to date with our announcements and be informed of the school's progress, be sure to follow their Instagram and Facebook pages @agbumds.
Last, but certainly not least, we would like to recognize the wonderful Gala Co-Chairs & volunteer parents, Zanni Kalaydjian and Tamar Arzoumanian for their leadership and tireless efforts to make this event the special evening that it was. We would also like to thank the rest of the incredible Gala Committee for volunteering their time. Susie Aprahamian, Anna Baltyan, Roula Bashour, Christine Demiral, Karine Dermendjian, Aida Ekmekji, Caroline Guldalian, Arshaluys Harutiunian, Rita Kanberian, Marlina Kankababian, Veronika Karadanaian, Isabel Nazerian, Sevana Ohanian, Aline Rostam, Lori Svadjian, Lusine Vartanian, and Elizabeth Zoryan.
AGBU Manoogian-Demirdjian School is an exemplary institution showcasing the possibilities of an excellent Armenian private school education and we look forward to paving the path to the next 45 years, together!
If you would like to contribute to their campaigns and be a part of the AGBU Manoogian-Demirdjian School legacy, please consider giving at agbumds45.org